The Tooth Mover Team Mission:
We pledge to treat every patient with the same exceptional level of care and dedication that we treat our own families. We cater to you and your children at each and every visit to ensure that every experience is pleasant and relaxing. We know that your smile or your child's smile is a confidence booster and self esteem enhancer. Thank you for trusting and partnering with us to achieve this valuable goal with you. We are especially interested in making all our patients feel right at home! We put your needs first to achieve efficient and comprehensive treatment. Our staff is trained and skilled, and we strive to provide energetic and fun-loving service to each patient. We strive to stay abreast of the very latest in technology and advances by regularly attending continuing education courses and seminars.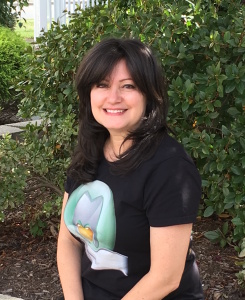 Janet has been The Tooth Mover's treatment coordinator for over 25 years. Her enthusiastic personality brings cheer to each patient that walks through the door. She loves showing patients how a confident partnership with The Tooth Mover team can improve their smile. Janet earned her degree in dentistry in 1987, and practiced for almost ten years before dedicating herself full-time to The Tooth Mover team. She enjoys reading, HGTV, cooking, her family and cats.
Sabrina has worked as a receptionist at The Tooth Mover since January 2014. She received her Phlebotomist and EKG technician certification in 2013 which helps her succeed in quality patient care, as well as being certified in CPR. This is her first job in the specialty of orthodontics, and she really enjoys the interaction she has with the patients and their families. Sabrina's creative attributes can be utilized by being a part of The Tooth Mover Team. Aside from work, Sabrina enjoys spending time with her friends and family, and her cats Lucky, Teddy, and Pancake, her Pomeranian, Maia, and her Pomsky Koda. She also enjoys cooking, painting, motorcycle riding, outdoor excursions and traveling.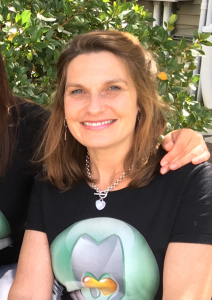 Bethann began her career in the dental field as a Dental Assistant over 30 years ago. More recently she managed an orthodontic practice for nearly 10 years before becoming a dental coach for the past 10 years. Coaching The Tooth Mover is such a labor of love and is also a perfect fit, Orthodontics and Coaching. She has been a behind the scenes part of The Tooth Mover team since 2011. Her goal is for The Tooth Mover to be the go to orthodontist in Yorktown Heights and all neighboring towns. Because of The Tooth Mover's dedication to the community and the patients they serve, Bethann and the team are always brainstorming, planning, and improving all aspects of the practice. She lives in Rockland County NY and enjoys spending time with her children Derick and Farrah, and her pets Felix and Skylar. When Bethann is not working or spending time at home with friends and family, she is likely traveling all over!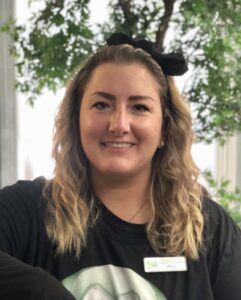 Alex is the newest member of The Tooth Mover Team. Alex comes trained from the Dental Auxiliary Training Center. She is so excited to be working with the patients and their families. Her enthusiasm and friendly personality ensures each patient has a positive visit. Aside from work, she enjoys spending time with friends and family and her 2 dogs, Raleigh and Rayen, traveling, photography and poetry!



For your FREE consult call 914-245-6506The Tooth Mover • Adult & Child Orthodontics